[ad_1]
Healdsburg's hottest new restaurant is a sandwich shop.
In fact, it's a bakery in the morning that turns into a sandwich shop in the afternoon and quickly turns into an intimate chef's counter in the evening.
Chef Sean McGaughey is the guy in the baker's apron at Troubadour Bread and Bistro, a French-inspired restaurant that opens five nights a week in the snack bakery he and his wife Melissa Yanc founded in 2021. The couple are also behind the buzzy Healdsburg Boulangerie Quail & Condor which opened in 2020. Yeah, that's three business concepts in less than two years.
For McGaughey, making sandwiches and pastries just wasn't the same as working in the kitchens at Single Thread, where he went from executive sous chef to head chef in five years. His experience of classic French cuisine, as well as the precision he practiced at Michelin-starred Single Thread, always called him.
"I thought putting the same kitchen effort into making sandwiches was going to fill my tank, but it just isn't," he said following his first week of dinner duty at the new Troubadour Bread and Bistro.
The concept is simple: a five-course dinner for $125 per person, pre-ordered on exploretock.com. From Tuesday to Saturday, McGaughey and his small team prepare a dinner of seasonal local dishes such as duck a l'orange with crispy salted skin, Wagyu steak tartare with a dried egg yolk, a small snail served in a teacup of Limoges with a velvety creamy sauce and roasted garlic and a thick slice of tomato with a virgin sauce and caviar tart.
Much of the produce comes from Single Thread Farm in Alexander Valley. It's mind-blowing, especially in a bakery with only 20 seats, with all the stools pulled up to the counter. Much of the cooking is done in slow cookers and low temperature ovens, to take advantage of every space in the small kitchen.
"We don't have a lot of refrigeration either, so that forces us to be creative and constantly changing," McGaughey said.
The restaurant is resolutely unique in its vision of refined French bistro cuisine. The menu is not cal-Italian or Mediterranean-French or some other fusion. It's just French, with all the unpronounceable but delicious sauces that have been perfected over the centuries.
"I have always loved cooking French cuisine. It has always been in my repertoire. These are the techniques you learn (in school). Even Single Thread is part of the French tradition," McGaughey said.
"I also like the mix of great French cuisine, the copper stuff. But, on the other hand, I love pub favorites and want to elevate them," he said.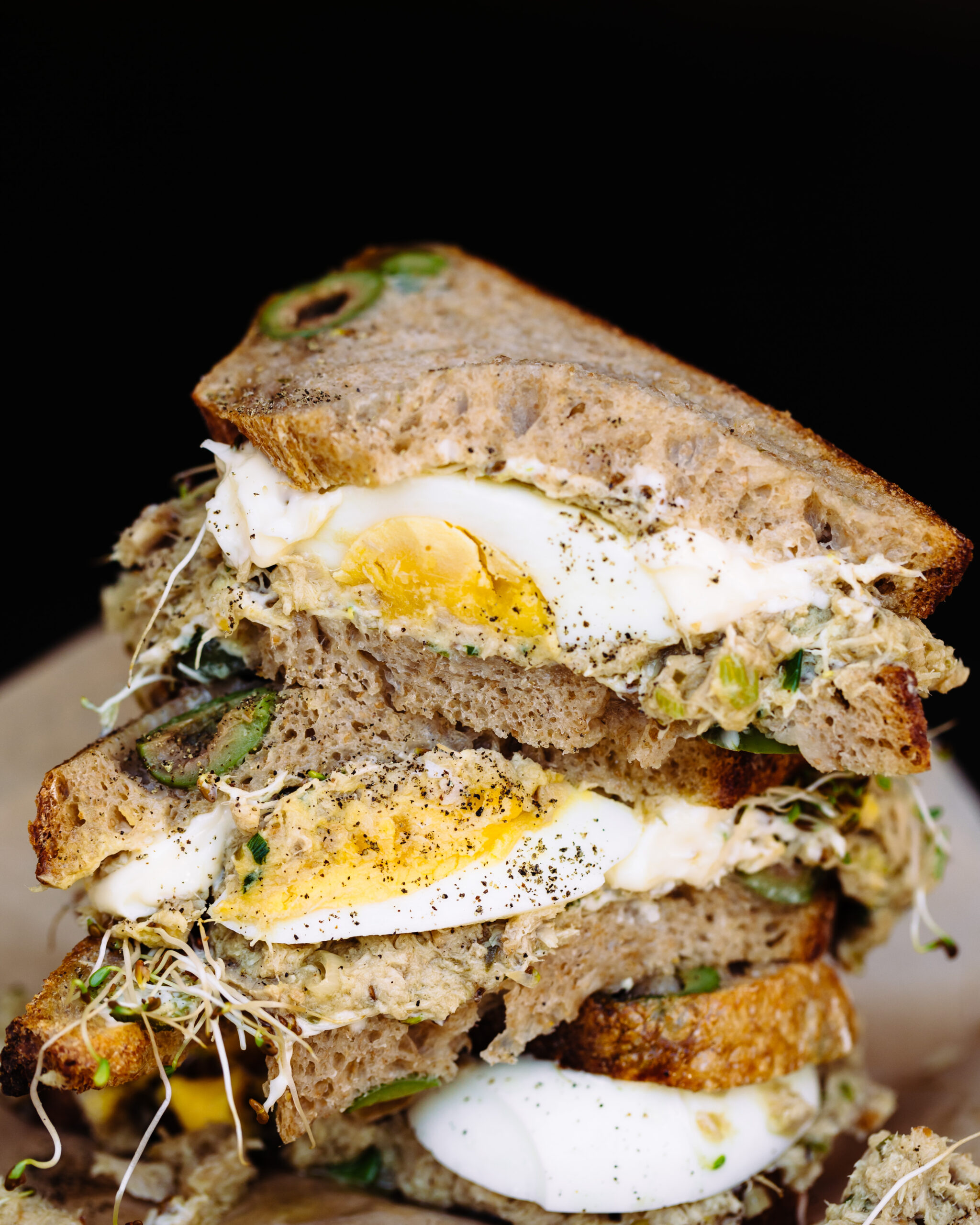 The four best seats in the house are at the counter facing Healdsburg Avenue. There you can people watch (and be watched, eat) in the evening. More private seating at the bakery counter is better suited to intimate dining, and groups of up to four people can sit at a communal table. The vibe is a mix of irreverence (don't miss the tribute to André the Giant in the bathroom) and old-fashioned French, with antique Limoges plates mixed in and a San Francisco cafe club atmosphere. .
McGaughey teamed up with his longtime friend and Single Thread general manager, Jonny Barr, as a business partner and sometimes host, server and wine pourer on Barr's days off from the nearby Single Thread. Tiffany Spurgeon, a Single Thread alum, also hosts the restaurant. Spurgeon, McGaughey and his wife are all part of an ever-growing cohort of Single Thread alumni creating new food businesses with the support of their former bosses.
"We weren't really sure what it was going to be, but it became a secret date night restaurant," McGaughey said. "We're not traditional but fun, and we're not going to take up your entire evening."
Troubadour Bread and Bistro dinner service is at 6 p.m. and 7:45 p.m. Tuesday through Saturday, by prepaid reservation only. The store is located at 381 Healdsburg Ave. in Healdsburg. Visit troubadourhbg.com.
Subscribe to our newsletters!
[ad_2]
Source link